Van Dijk Logistics has its own warehouses in Mortara (Italy) and Venray, and storage capacity in Rotterdam and Modena. With an area of over 6,000 m2 each, they are very suitable for the storage and transshipment of your goods. Both of our warehouses are connected to the railroad network.
Thanks to our warehouses, we can offer your company the opportunity to:
receive goods
treat goods
save goods
distribute goods
In smaller batches if needed, and at any time you choose.
We have qualified people at both locations who take accurate care of your valuable goods.
24-hour delivery
The Van Dijk Logistics warehouses provide you with the possibility of storing part of your inventory with us. This way, our own, skilled drivers can deliver your goods to anywhere in the Netherlands or Italy within 24 hours. Your one-stop-shop for storage and transport, in trustworthy hands.
Additional warehousing services
In addition to storage, we offer added value through various additional services.
order picking
Do you have multiple goods stored in our warehouse? On assignment, we bundle goods, prepare them for shipment, and transport them to any desired address.
repackaging
Do you have goods that need to be repackaged for distribution? Our employees provide your goods with a new packaging quickly, professionally, and accurately.
labeling
Are there goods that have to be provided with a correct label (again) for further distribution? We can arrange this for you in an efficiently, quick, and careful way.
handling of return goods
Are you dealing with return goods in the Netherlands or Italy? We can collect your goods and immediately prepare them again for dispatch in our warehouses.
Do you have a question?
Leave your contact details behind and we will get in touch with you ASAP.

Daily transport to and from Italy

24 hour delivery

the right care

Italy specialist

flexibility

reliable partner
References
A selection of the (inter)national organisations with whom we collaborate: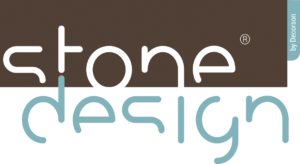 on a mission to zero emission