Smooth transshipment, quick transfer
Do you have multiple senders in Italy and do you want to have everything delivered to your warehouse at the same time? The solution is a distributor who can bundle these goods through cross-docking and prepare them for widespread distribution. At Van Dijk Logistics, we ensure a smooth transshipment from a large bulk of transport. We allocate the transport ourselves and make sure that your goods are delivered to their destination quickly and efficiently.
For extraordinary sizes as well
We can do cross-docking for palletised products, such as wine, tiles, and electronics, but also for industrial goods of extraordinary sizes, such as machinery and parts.
Rail hubs throughout the entire country
Our rail hubs are widespread throughout the whole of Italy and the Netherlands. Each of these hubs has been provided with a cross-docking centre. This allows us to offer you maximally efficient last-mile transport from the rail to the final destination. Do you prefer to pick up the products directly from one of our hubs? No problem, all you need to do is tell us.
Our drivers
Our drivers speak their own language (both Dutch and Italian). We can say from experience that this benefits their work when transporting your goods. It makes it easier to communicate locally and to understand the things to which attention needs to be paid. They often take their own trajectories , which allows them to be flexible when needed. Our drivers often know exactly where the right goods need to be unloaded. Like this, common mistakes are avoided.
Market knowledge
We know the Italian market and the branches with high sales in the Dutch market. This allows us to carry out more efficient transports, which benefits our pricing.
Do you have a question?
Leave your contact details behind and we will get in touch with you ASAP.

Own network with rail hubs

Own drivers who know the language

Fast transshipment is possible

Picking up at location is possible

Intermodal transport

Daily transport to and from Italy
References
A selection of the (inter)national organisations with whom we collaborate: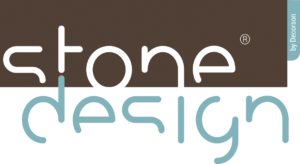 on a mission to zero emission