Distribution
Your goods get to the Netherlands by train. After that, they need to be delivered as quickly and efficiently as possible to destinations throughout the entire country. Van Dijk Logistics is your distribution partner when it comes to transporting goods by rail. What kind of tasks can you leave up to us?
We pick up the containers from the train
store goods
cross-dock your goods and
make sure that the final distribution kilometres to the desired final destination take up a few kilometres as possible.
Naturally, we will keep you informed about the date and time on which your goods will be delivered. You won't have to worry about it. On top of that, you can save valuable time and expensive gas like this. At the same time, you play an active part in reducing the daily traffic issues. That's what we call socially responsible entrepreneurship.
A solution for every transport problem
Large variation of loading and unloading possibilities
Each transport is unique. At Van Dijk Logistics, we have to deal with a large variation of loading and unloading facilities. We pick the right material, like a tail lift for example, based on the goods and the possibilities at the location. We also have a mobile forklift truck to get your goods to exactly the desired destination.
Noiseless trucks
Preferably, distribution takes place as early or as late as possible, often at locations where a lot of people live. In order to cause as little inconvenience as possible while loading and unloading goods, we use noiseless trucks. These allow us to load and unload outside of the usual times as well.
Our drivers
They know the language
Our own drivers in the Netherlands and Italy speak the local languages. This makes communicating a lot easier, for example in regards to what should be paid attention to during the transport.
They are familiar with the routes
Our drivers know the routes they take. They often follow their own trajectory, which allow them to be flexible when needed. Our drivers often know exactly where the right goods need to be unloaded. This way, common mistakes are avoided.
Market knowledge
We know the Italian market and we know which branches have high sales in the Dutch market. This allows us to offer more efficient transport. The result? A more attractive price.
Your distribution partner as well?
How can we be of service to you? We would like to discuss the possibilities with you, calmly, while enjoying a cup of coffee. If you make time for us, we will make time for you. Will you get in touch?
Do you have a question?
Leave your contact details behind and we will get in touch with you ASAP.

A solution for every transport problem

Own drivers who know the language

Advanced market knowledge

Distribution combined with cross-docking and storage

Daily transport to and from Italy

Intermodal transport
References
A selection of the (inter)national organisations with whom we collaborate: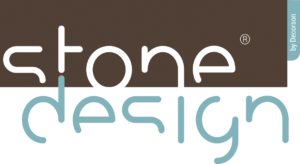 on a mission to zero emission