Intermodal transport Italy
Expert for SMEs and large companies
Are you planning to transport goods from or to Italy? Van Dijk Logistics has the solution. We are the expert for SMEs and large companies when it comes to intermodal transport to and from Italy. That is in part thanks to our branches in Italy and our local personnel there. Our experience with this type of multi-modal transport goes all the way back to 2002.
Cost-effective and sustainable transport solution
Modal shift is becoming more and more important. It is becoming more and more crowded on the European roads. The result of this increase in traffic is that transport by road is becoming less and less efficient. This affects the quality and speed of the transport. Intermodal transport is a cost-effective and sustainable transport solution, which offers several benefits in comparison to transport by road. This is why the government is intensively promoting this type of transport.
For small and medium-sized companies (SMEs) as well
Thanks to the many benefits of intermodal transport to Italy, a large number of companies has been convinced of its added value over the past years, including many small and medium-sized companies. We are primarily referring to the transport of containers here. Smaller shipments usually require some extra attention. Van Dijk Logistics offers entrepreneurs with such shipments the possibility to contract intermodal transport to Italy and vice versa, as well.
As a result of having our own branches and storage in Italy and the Netherlands, we can offer the possibility to:
group shipments
to contract (temporary) storage
make us of cross-docking
contractvalue added services.
Our own branch and drivers in Italy
Within Italy, taking care of the last mile for smaller shipments can be very complicated. The transport from the railroad to the final destination is often sub-contracted to a friend of the carrier, which does not always lead to the desired outcome.
That was enough reason for us to open our own branch in Mortara, right next to the railroad tracks. This way, and in combination with our own local drivers and transporting material, Van Dijk Logistics can guarantee intermodal transport of the highest quality to and from Italy for all of your shipments.
Our intermodal possibilities
Over the past years, Van Dijk Logistics has been expanding its network of transport by rail and by road intensively. We have worked hard to be able to offer you the solutions that fit your needs perfectly.
Rotterdam to Italy
From the ports of Rotterdam, we offer the possibility to directly transfer your products to the railroad network. Via de so-called Betuwe route, your goods will cross straight through the Green Heart of the Netherlands on to Italy.
Venlo to Italy
With our trucks, we can pick up your goods at any desired location. After potential storage or transshipment, we will transport your goods to Venlo. From there, they will be transported to Italy by train. Your goods can be delivered within 24 hours. Ask us about our conditions.
Milano, Rome, Naples and Bari
The distance between northern Italy and the furthest point south is 1,200 kilometres, at the most. For this type of distances especially, transport by rail offers many benefits when compared to transport by road.
Transport by rail within Italy
Besides intermodal transport between the Netherlands and Italy, we also offer the possibility to have your goods transported within Italy itself.
For this, we make us of several lines:
Milano to Rome
Milano to Naples and
Milano to Bari
From Rome, Naples, or Bari, your goods will then be delivered to any desired destination by truck.
Do you have a question?
Leave your contact details behind and we will get in touch with you ASAP.

Daily transport to and from Italy

Lower CO2 emissions

Also by rail throughout Italy

Future-proof

Own branches

SMEs as well
The benefits of intermodal transport Italy
Intermodal transport offers many benefits in comparison to transport by road, including to and from Italy. This had led to intermodal transport being the preferred mode of transport for a large number of companies.
Flexible
Seven days a week, a train goes from Italy to the Netherlands and back, which means during weekends, as well. Thanks to daily departures, it no longer matters on which day loading and unloading takes place. Like that, we can offer maximum flexibility at Van Dijk Logistics.
Future-proof
Transport by rail is the future. New solutions and developments only confirm this trend. The Gotthard Basis tunnel is a good example of this. With its length of no less than 57 kilometres, it has greatly stimulated the transport by rail. For the coming years, we are expecting a large number of developments that will make transport by rail even more cost-effective, faster, and more sustainable.
Road network
The road network is overloading. We spend more and more time stuck in traffic jams. Trucks add to these traffic issues in Europe. Transport by rail can help reduce the current pressure on the road network.
Stable pricing
Daily driving and transport by rail results in stable transport pricing. By departing seven days a week, the pressure on the limited capacity of trucks on specific delivery days is reduced. Limited capacity tends to lead to higher and therefore fluctuating transport prices. By counting on Van Dijk Logistics for intermodal transport to and from Italy, you are directly benefiting from stable transport pricing.
Sustainable
Transport by road is discouraged more and more. Governments levy taxes on CO2 emissions more and more often, and many areas are becoming increasingly difficult to reach. Transport by rail results in a lot less CO2 emissions in comparison to transport by road. This helps organisations and government reach the sustainability goals they have set in regard to the reduction of CO2 emissions.
References
A selection of the (inter)national organisations with whom we collaborate: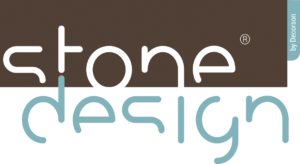 on a mission to zero emission